The Stages of the Piano Course
The Stages of the Piano Course
Guzélya Prokofieva offers a study, progress, research and advanced training programme for all levels.
Sometimes, the history of the study piece will be examined in detail; at others, the technique.
Sometimes, the way in which a score is read will be dissected; at others, the emphasis will be on the beat.
Classical music is certainly her realm. However, jazz or any other popular music can also be tackled from time to time.
Guzélya will fit in with whatever the pupil requests.
The course takes place on a private basis. All the teacher's attention and energy are concentrated on the pupil who is the focus of the course. The pupil is there to learn, understand and progress.
Guzélya explains the basics to him or her, works on the spirit of the piece of music, and shows the pupil the tricks of the technique.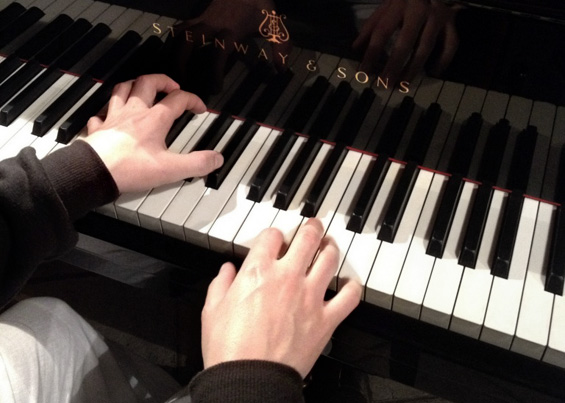 Guzélya is the true embodiment of the Russian School but her personal sensitivity also conveys the pleasure of playing.
Her pupil must always keep in mind Cartarès's famous maxim, "enjoy yourself!" when one is performing. Rigour, of course, application, certainly, and creativity too: these are what she asks of her pupil.
That is why the pupil feels comfortable during the course. Of course, this leads us to talk about the various stages of the course.
Add a comment